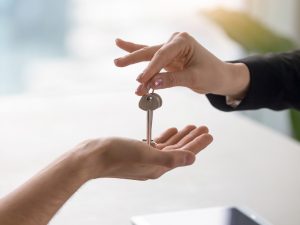 Moving into a new home can be very exciting, but it can also be very stressful. At Mitchell's Movers, we get that, and we work hard to eliminate a lot of the stress associated with moving by providing our customers with the best residential moving services in the business.
When you call on Mitchell's Movers to be your residential moving company in Chesterfield, VA (North Chesterfield, VA), Richmond, VA, Glen Allen, VA, or Midlothian, VA, we'll send residential movers out to your home to handle almost every aspect of your move. Whether you're moving into an apartment, a starter home, or your dream home, we'll make the moving process simple for you.
The residential movers from Mitchell's Movers can set you up with all the services you'll need to make your move. We've turned ourselves into the most reliable residential moving company in the area by offering better services than our competitors. We're equipped to provide you with a long list of moving services, including:
Packing and unpacking
Loading and unloading
Furniture assembly and disassembly
We also promise to take good care of every item we move for you when you make us your moving company. Our residential movers move everything from small boxes to large furniture and appliances and keep them safe throughout the process. And once we arrive at your new home, we even help you do things like mount your TVs on the wall and put things into places you want.
Contact Mitchell's Movers at 804-920-0646 to learn more about how our residential movers can help you during your next move.